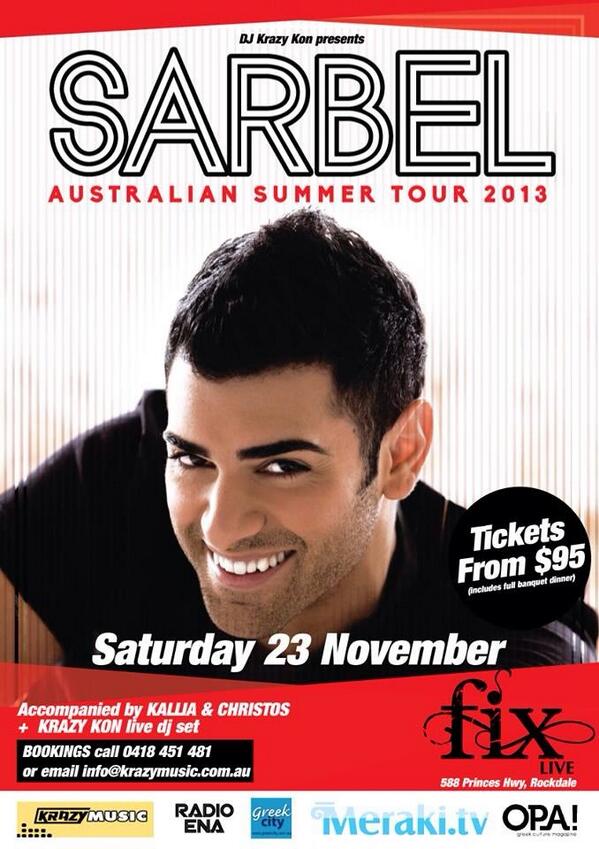 Mum is still the word on details surrounding pop star Sarbel's Australian tour but what we do know for certain is – he's coming this year. At this stage, Sarbel will be performing live for Australian audiences in Sydney only with no other shows confirmed for other Australian cities.
The 30-year-old singer, born in London to Cypriot-Lebanese parents, has taken the world by storm by singing bilingually and combining his ancestries, allowing his music to filter to Greek, Cypriot and Arab audiences.
He shot to fame in 2004 with his hit single Se Pira Sovara, featuring Greek singer Irini Merkouri. In 2007, he represented Greece in Eurovision with the song Yassou Maria, which peaked at number one in both Cyprus and Greece.
Other notable hits include: Sokolata; The na Petaxo, Sahara, Eho Trelathei, and this year's Proti Ptisi.